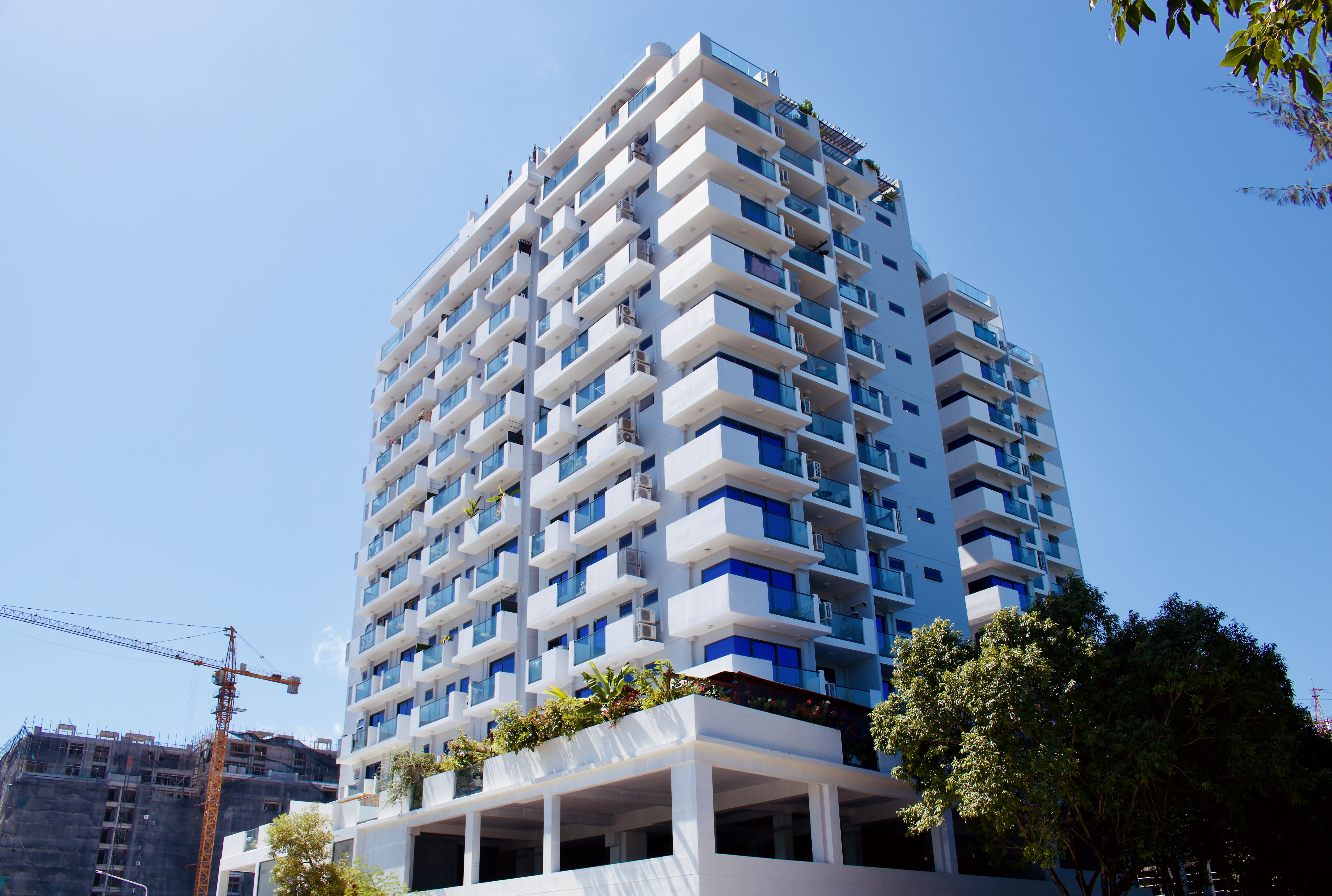 Reethigas Magu, Hulhumale'
Raincrest Residence is a real estate development undertaken by Rainbow Singhal Developers Pvt Ltd, a joint venture company formed by Rainbow Construction Pvt Ltd and Singhal Engineering Maldives Pvt Ltd (a subsidiary of Singhal Engineering, India) both reputed developers in their countries of origin.
Located on Reethigas Magu, Hulhumale, which is considered as the spine of residential and commercial buildings in the island, Raincrest Residence is a mixed use residential condominium, composed of two 14 storey towers consisting of 136 apartments. The building is conveniently located to face three main roads as well as a pedestrian link, meaning that it does not share a boundary with any other plots, a rare feature in the City.
To cater to the different family types, ranging from large families to newly married couples or youth looking to start an independent life, Raincrest Residence has a wide mix of apartments, ranging from large 3+1 BHK, 3 BHK, mid ranged 2+1 BHK and comfortable 1 BHK apartments. In addition, the setback areas on the second floor allow us to provide large private terrace gardens to the apartments on this floor, another rare commodity in Male' and Hulhumale.
The Condominium also has four luxurious duplex penthouses that come equipped with their own plunge pools.
Rainbow Singhal Developers have ensured that even though the building comes with a wide mix of affordable apartments, the essential amenities demanded by the public have not gone unanswered. The building comes equipped with ample parking spaces, a fully equipped gymnasium, a convention hall, a fully equipped kids play area. The highlighting feature of the building is the main common swimming pool, located on the 14th floor, between the two towers. This feature not only allows magnificent views of the ocean and Hulhumale City to the resident using the pool, the location gives privacy and spares other residents from noise disturbances.