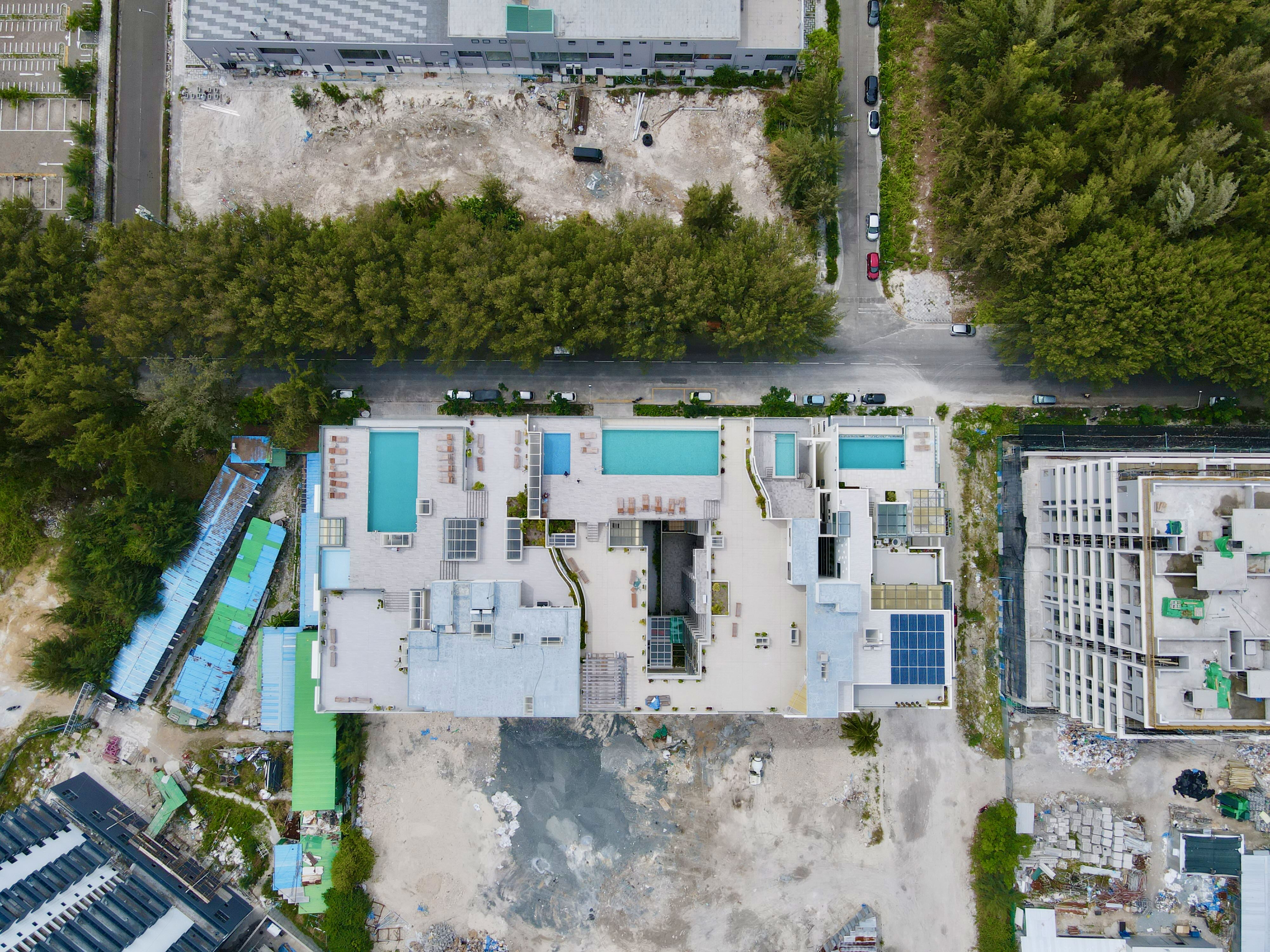 Fithuroanu magu, Hulhumale'
Oceanfront Residence is a lavish 13 storey condominium situated in Fithuroanu Magu, Hulhumale. With the breathtaking panoramic view of the ocean it is conveniently located at a five minute walking distance from the Hulhumale' ferry terminal. The condominium comprises two towers which has a total of 145 units. Tower A consists of 21, 3.5 apartments, 32, 2.5 apartments and 4, 1.5 apartments and 6 luxurious pent houses. While Tower B consists of 55 three bed room apartments and 33 two bed room apartments.
The condominium contains all the facilities that can provide the best comfort of living to you. The condominium features two infinity pools along with two fully equipped gyms. Each penthouse has its very own plunge pool. You can unwind at the relaxing garden areas on the terrace while the children can enjoy at the kids club. Ventilation and circulation is excellent between the two towers as well as between each apartment. Basement parking is available as well as garbage chute access for each floor.
With so many modern facilities and ideal location Oceanfront Residence is the perfect place to live in.