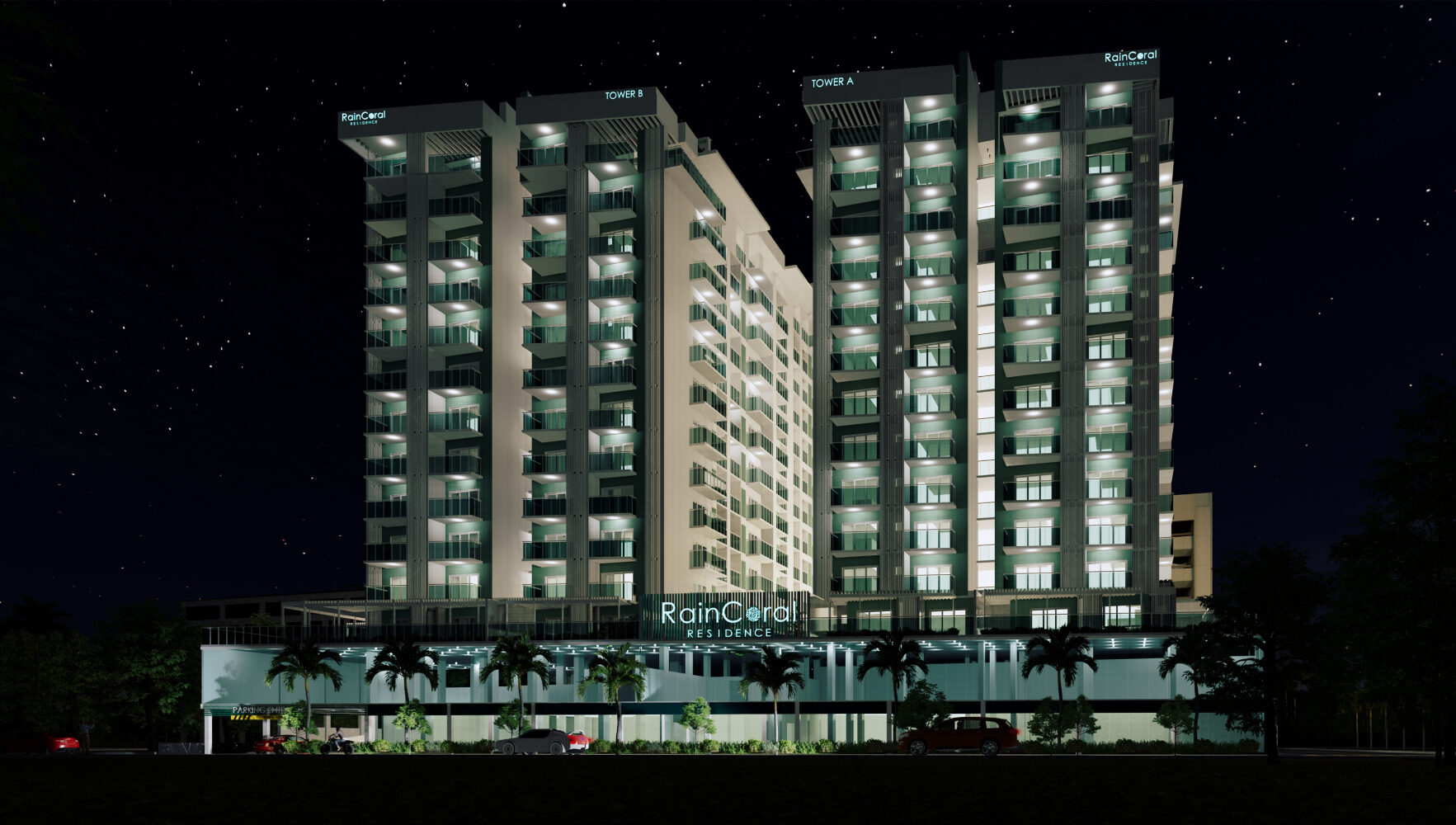 A development by Rainbow Group
RainCoral Residence is the eighth condominium development undertaken by Rainbow Group.
Reethigas Magu, Hulhumale'
RainCoral Residence is a 14 storey condominium situated in Reethigas Magu, Hulhumale. The property is developed by Rainbow Mega Developer, a joint venture between Rainbow Construction Pvt Ltd and Mega Infra Projects Pvt Ltd. 
The development features all the necessary facilities required for comfortable urban living. It features vehicle parking spaces, a basement, a pool, a gym, a multipurpose hall, and a common terrace on the fourteenth floor. The building was designed in two towers to ensure that ventilation and circulation are excellent for all the apartments.
Rainland Developers Pvt. Ltd. is the development's sales and marketing agent, and the property management company upon handover.
Please follow the link to download the Project Broucher, Finishing Schedule and Application Form.  
We encourage all interested parties to submit their applications through our online portal. Please ensure that all fields are properly filled and all the requested documents have been uploaded. Please kindly note that applications without the income support documents will not be processed. If the application is submitted correctly, you will receive an email from us acknowledging the application.
Calculate the estimated monthly instalment for your loan amount. Please ensure that the interest rate is correct. As of now interest rate for end user financing in BML is 9% and  11% in HDFC.